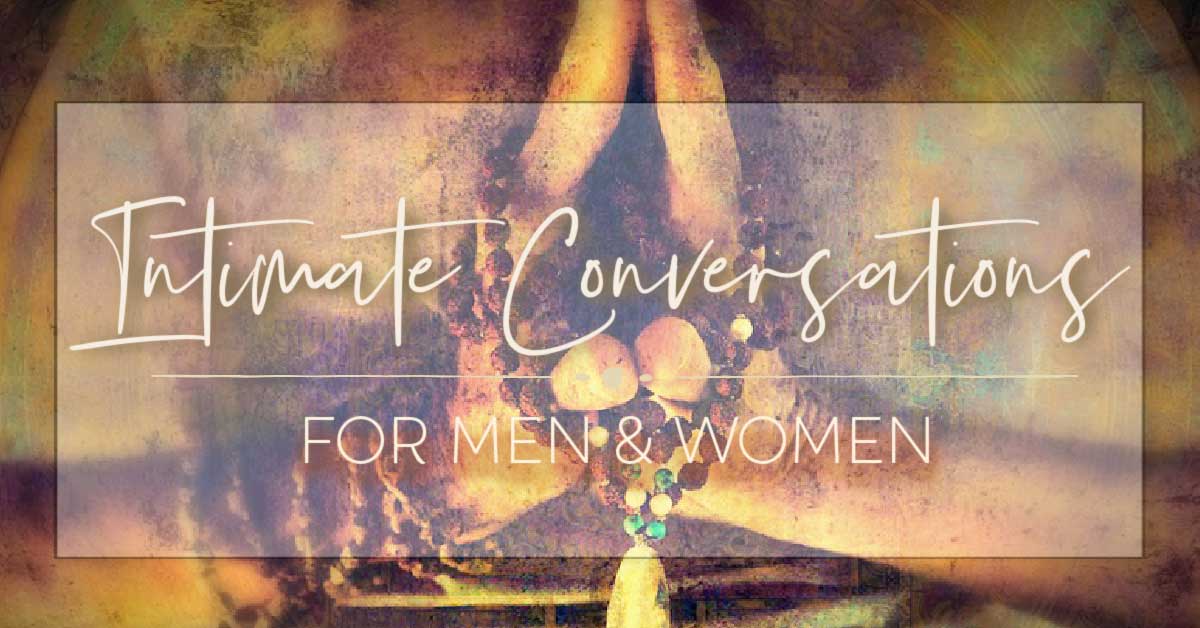 Time:
7.00pm – 9.00pm
*Please arrive at 6.55pm for a 7.00pm sharp start
Location:
Gecko House (upstairs)
139 Duringan St, Currumbin
Tickets:
$35.00 General Admission
$30.00 Financial Hardship
$25.00 Donation ticket (for anyone experiencing extreme financial hardship)
* Please select the ticket price that reflects your circumstance
* Tickets are NOT refundable
(tickets are transferable – can be used at a future event, gifted or sold to another person)
What to expect?
"Intimate Conversations" is a unique opportunity to explore the topics that impact us all in our human experience of relating and connection, in a safe & sacred space. It is an intentional deep dive into all that is real, but perhaps not discussed openly in everyday conversations.
Through addressing taboo topics, the sharing of vulnerable truths & honest reflections – together we hold the intention to dispel distortions, assumptions & misperceptions in an attempt to cultivate empathy, heal relational wounds and form healthier ways of relating.
This is an effort to bridge the gap between men and women, by speaking to the unspoken. We hold Women's circles with a panel of men, and Men's circles with a panel of women.
For this event, we will be hosting our first Intimate Conversation for men & women, as we come together to "Explore Sex & Intimacy," with our special guest speakers – Tamica Wilder & Jordan Hackett. Tamica & Jordan are somatic sexologists with 2 decades of combined experience in group work and facilitation and a deep passion for guiding people home to love and pleasure.
Participants in the space can ask the panel questions, either verbally or anonymously, or you can just sit back and take it all in. I will keep the night flowing with a series of questions around the theme too. Our guest speakers will answer the questions and share their vulnerable truths, before closing the circle we will open up the space for reflections.
Whether you are single or in a relationship, you will gain from this conversation, the panel will be sharing from different perspectives and the questions will cover many different scenarios. We welcome diversity. Men, women, LGBTQIA+ are welcome in this space.
About your Facilitator:
Cine Holland
Cine is a heart-conscious Intuitive Empath, qualified Hypnotherapist/ Psychotherapist & Ritualist. Previously she has facilitated regular Moon Rituals and workshops in Sydney and has hosted online circles & workshops for the past three years, birthing Sacred Connection Circles in the Northern Rivers two years ago.
Through both one-on-one client sessions and group circles, she is passionate about creating powerful spaces of connection & guiding people to remember their own innate ability to self-heal; by discovering the symbolic meaning of their experiences and accessing their personal wisdom through embodiment & complete ownership of their life experience.
Guest Speaker Bios
Tamica Wilder
Tamica is a sexologist, author and multi-qualified therapist with a deep passion for teaching women how to reconnect with their power and unapologetic self-expression while giving full permission to shamelessly prioritise pleasure and play.
She believes that our current cultural narratives on sex, intimacy and pleasure need a big shake up and as founder of The Orgasmic Mama™ Tamica is committed to leading the charge.
Working with our sexuality and relationships can be a tricky and intricate piece of the personal development puzzle. Tamica brings over 19 years of facilitation and group work experience and guides with wisdom, compassion, humour and love in all that she does.
Her work arms you with the tools you need to create lasting and meaningful change and reconnects you with all that's possible inside your feminine embodiment and full, authentic sexual expression.
Jordan Hackett
Jordan is a Sexologist, facilitator and coach with a strong passion for leading men into connection with their authentic essence and shameless self-expression.
He believes that consciously working on your sexuality and intimate relationships is the most powerful way to create personal transformation and growth.
Jordan has extensive experience in men's rites of initiation work, he has spent thousands of hours supporting men and brings a heartfelt, integrated and grounded presence to all that he does.
Jordan's work challenges you to take full ownership of your experience and arms you with the tools to create a more powerful and fulfilling life.
"An understanding of the relational dynamics between the masculine and feminine is so needed, Cine holds a beautiful and sacred container to share our vulnerabilities which helps to bridge the divide."
"I loved the circle 'Understanding the masculine'. Hearing the men share openly, generously and courageously was in itself a balm for my heart. A relief, softening and turn on for my woman. It was amazing to be in a conversation that touched on some edgy topics very rarely addressed so openly between men and women. Topics that are fundamental to relating in a good, healthy way. It released some of my discomfort and fears around giving voice to these topics when I relate with a man. I got to hear specifics around what men want and need, their fears and desires. By the end of the circle, I felt peace, hope and great love. Thank you Cine and each man present."
"I absolutely loved this container to explore deeply all the judgements and preconceived ideas I have about the masculine due to poor interactions in the past. Cine guided the conversation in such a beautiful balance that allowed the men to fully show up in openness and vulnerability and that also allowed me to go there with them. Deep gratitude to you all!"
"Hi Cine and beautiful men who co-created a beautiful healing container for me to feel deeply touched and heart-opened. Thank you everyone for showing up. I truly loved the experience."
"The honesty and vulnerability the men showed and shared with their stories was really touching and to gain an understanding that their insecurities are not so different to my own, which is something I didn't give enough thought to in the past. Their need to feel safe was a really impactful statement for me."
"My takeaway is to be courageous and stand in my truth and authenticity when connecting with men. And that also life is equally as hard to navigate as a man. Being more open and understanding of the wounds that men can also hold. I really want to thank all the men for being their beautiful selves and sharing themselves tonight! And thank you Cine for inviting me to join tonight!"