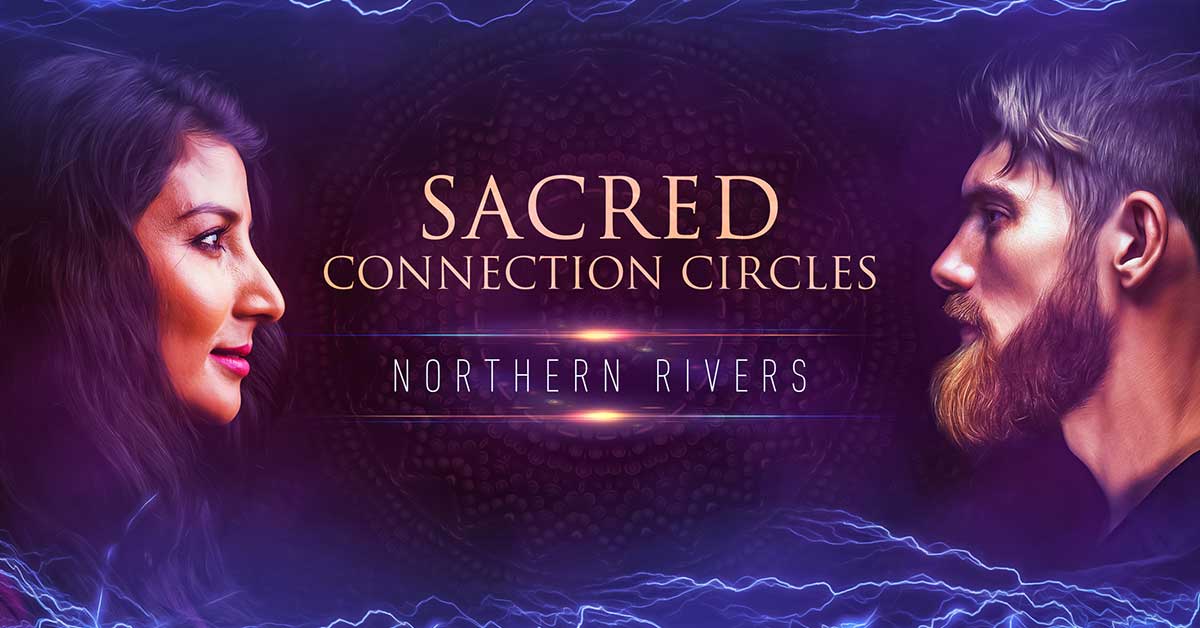 Time:
6.30pm – 9.15pm
* Please arrive at 6.25pm so that we can start on time. Doors will close at 6.30pm.
Location:
Mevlana Hall – 42 Bilin Road, Myocum (off McAley's Lane – come from Mullum end)
Tickets:
$35.00 General Admission
$30.00 Financial Hardship
Special Offers:
$𝟐𝟎.𝟎𝟎 𝐅𝐨𝐫 𝐍𝐞𝐰𝐛𝐢𝐞𝐬 – if you've never been to a circle & want to come check it out
𝐓𝐰𝐨 𝐟𝐨𝐫 $𝟓𝟎.𝟎𝟎 – bring a friend along that's never been to a circle and both come for $25
                                   each
𝐅𝐑𝐄𝐄 𝐓𝐈𝐂𝐊𝐄𝐓𝐒 – We will be giving away 2 x free tickets, open to anyone. Up for grabs! 
* Tickets are NOT refundable (tickets are transferable – can be used at a future event, gifted or sold to another person).
* If you are experiencing financial hardship and can't afford a ticket but really want to come, please message me so that I can accommodate you. 
WHAT TO EXPECT?
How would it feel, to be deeply met, by Self and Other? 
Do you ever reflect over what stands in your way? What encourages you to open & lean into connection? What causes you to contract and withdraw?
After a powerful circle recently, where a group of us explored 'relating in the northern rivers,' we have decided to deepen into the inquiry for our next circle as we explore together as a group… Connection vs Disconnection. 
Our intention in every Sacred Connection Circle, is to dissolve the strongholds of separation consciousness, and reinvent from the foundations of Togetherness. The open invitation is, to re-write your relationship with vulnerability and fear-based misperceptions, as you entrust the group to welcome our humanity inside each aspect – allowing yourself to be seen, heard and witnessed in whatever is real for you. Mirrored powerfully, as you are invited to hold space, in loving return, for your fellow man and woman. 
Together laying down our guards so that we can share our inner-field, within the mutual commitment to freedom from judgement, shame or ridicule; discovering the balm of belonging by meeting each other in the ultimate place of acceptance, accelerating group potentiality and shining community, through this rare gift of treasured access… into who We Truly Are. 
This circle is an invitation to ride the rarity of true reflection, and sink into the magic of raw discussion, inner-state, group processes, experiential understanding and communally courageous inquiry.
Victory begins, when we each take the first step.
Who is this for?
Whether you are single or in a relationship, you can gain from this sacred space. Open to all depths & levels of experience – men, women, LGBTQIA+ are welcome in this space. We co-create a safe, loving sacred space & welcome diversity. This is an inclusive space, everyone is welcome.
What to wear?
In our space it is important that you feel safe and accepted as you are, so dress in something you feel comfortable in. You don't have to look a certain way to fit in in this space.
Intention of the space: 
Sacred Connection Circles is a space where we come together to dissolve the strongholds of separation consciousness, by speaking to the unspoken. Meeting each other in guided processes that excavate our most common misperceptions, assumptions and primal patterns, together we reinvent from the foundations of Togetherness; by normalising the taboo, traversing the inner landscape & bridging gender, via inter-relational healing, creating a new platform for healthy relating.
About your Facilitators:
Cine Holland
Cine is a qualified Psychotherapist/Hypnotherapist & Relationship Therapist and has been supporting people in their healing and growth for the past nine years. Through both private sessions and group events, she is passionate about creating powerful spaces of connection, bridging the gap & forming healthy ways of relating to enhance connection and lessen the divide. 
Cine has been facilitating community events for the past six years. Previously hosting  regular Moon Rituals and workshops in Sydney, as well as online women's circles, all-gender circles & workshops. She birthed Sacred Connection Circles in the Northern Rivers three years ago and now hosts regular all-gender Connection Circles & Couples Immersions in both Northern Rivers and Gold Coast.
Ben Jennings
With a background in Environmental work and over 20 years experience in various healing modalities and personal development work. Ben brings a flavour of presence, compassion and a deep understanding of trauma and wounding gained through his own personal experience and witnessing and holding space for healing others. Strongly valuing the somatic experience of the feeling body and conscious communication.
Ben is currently offering healings in the somatic exploration of the feeling body associated with underlying belief patterns, facilitating men's work, rites of passage, combined sacred connection circles for men and women. He is a strong advocate for conscious relating and conscious parenting.
What people are saying….
"Cine and the team create a loving, safe, and potent container in which to explore the deepest parts of us. We are invited to share ourselves via accessible prompts and rituals, and I always come out of the sessions feeling more connected, more joyful, and more in love with life."
"One can't really adequately describe the power of these circles unless you have been present during them. But I'll try – It's a space for growth, connection, love and understanding. It's so beautiful to be vulnerable to your emotions and to unlock your inner turmoils that may be present in your life. It's a place for healing. What have you got to lose?"
"Sacred Connection Circles for me was a brilliant opportunity to step out of my comfort zone, challenge my mindset and thought patterns and get surprised by deeply listening to other participants and what challenges they are facing and recognising myself in them. After just attending once I feel I have already learned a lot about how to relate to other men and women and that has already had an incredibly positive impact on my day to day life."
"Thank you for holding such an amazing, deep space for connection and healing. This circle touched a really deep space for me personally and allowed me to experience deep relating with people from the other gender, in a way that was safe and allowed me to express myself and explore different parts of my identity. Thank you Cine and team for creating such a strong and clear container for this work, you really have my respect."
"Wow, I had no idea when I entered this sacred space how held I would feel and how perfect the timing would be for me personally. Cine and the team created a space of such beauty, transformation and integrity. I was in awe and felt so alive afterwards!"
"In a world of fear, restriction, alienation, the Sacred Connection Circles call us back to our true human nature of love, joy and well being. Trusting, listening and connecting with each other with love and respect …..honouring the sacredness of our humanity is lacking in our culture. I think this is very important work and bless you for facilitating."
​​"These circles make me want to be a better person. They also provide valuable tools in how to become that better person…… or how to remember that I am that best version of myself already…… as soon as I surrender and let go!!"
"These circles are hands-down the most grounded, safe, inspiring and healing circles I have ever been a part of. Mature crowd, integrated practices, embodied wisdom, profound love."
"I've never felt so held and understood by the feminine."
"Cine and the team create a loving, safe, and potent container in which to explore the deepest parts of us. We are invited to share ourselves via accessible prompts and rituals, and I always come out of the sessions feeling more connected, more joyful, and more in love with life."
"In a world of fear, restriction, alienation, the Conscious Connection Circle calls us back to our true human nature of love, joy and well being. Trusting, listening and connecting with each other with love and respect …..honouring the sacredness of our humanity is lacking in our culture. I think this is very important work and bless you for facilitating."
"Sacred Connection Circles for me was a brilliant opportunity to step out of my comfort zone, challenge my mindset and thought patterns and get surprised by deeply listening to other participants and what challenges they are facing and recognising myself in them. After just attending once I feel I have already learned a lot about how to relate to other men and women and that has already had an incredibly positive impact on my day to day life."
"These circles bring me back to pure heart space again and again. So grateful for their existence. Thank you Cine, Paul and all your team behind the scenes."
"These circles are hands-down the most grounded, safe, inspiring and healing circles I have ever been a part of. Mature crowd, integrated practices, embodied wisdom, profound love."
"Thank you for holding such an amazing, deep space for connection and healing. This circle touched a really deep space for me personally and allowed me to experience deep relating with people from the other gender, in a way that was safe and allowed me to express myself and explore different parts of my identity. Thank you Cine and team for creating such a strong and clear container for this work, you really have my respect."