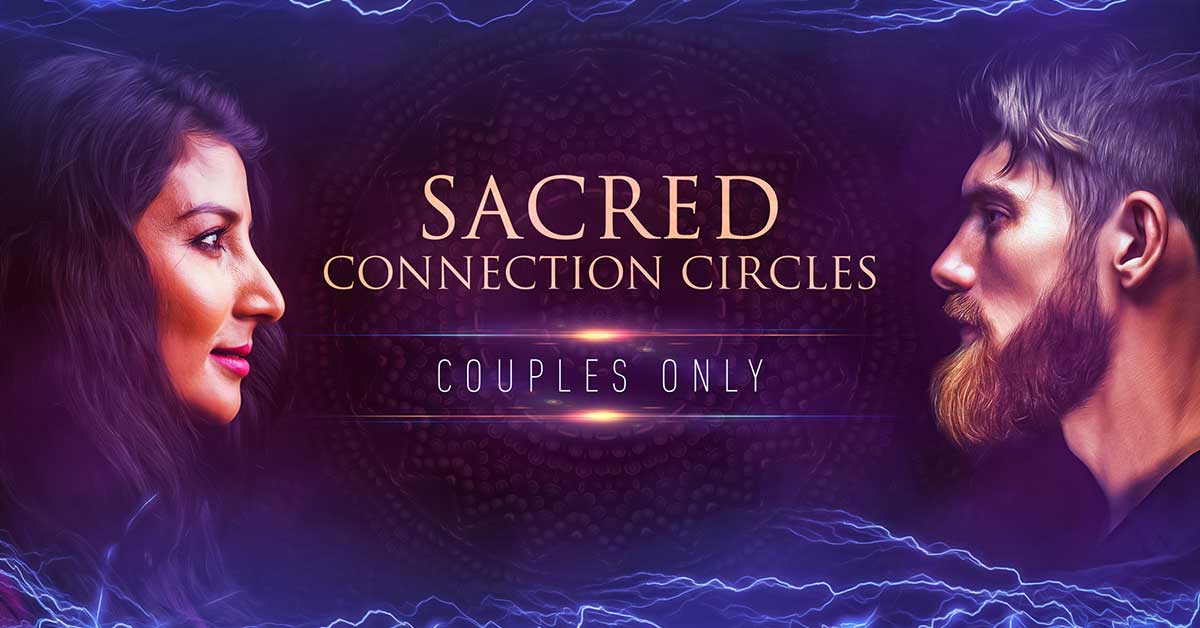 Time:
7.00pm – 9.30pm
* Please arrive at 6.55pm so that we can start on time. Doors will close at 7.00pm. Please also allow a little extra time to park and walk the short distance to the temple.
Location:
Serene Earth Sanctuary, 266 Kennedy's Lane, Myocum
* Look out for the orange flag, drive in the driveway and please park in the carpark to the right and walk along to the temple.
* Please bring a cushion and blanket or shawl for your comfort and come with a full water bottle!
Tickets:
$85 per couple – General Admission
$80 per couple – Financial Hardship
* Financial hardship ticket price is for anyone who is experiencing financial hardship. Please select the ticket price that reflects your circumstances
* Tickets are NOT refundable
(tickets are transferable – can be used at a future event, gifted or sold to another person.)
What to expect?
Communication is key to healthy relationships. When communication starts to break down or leads to repeated conflict, disconnection can happen, and typically both people feel unheard. When communication improves, and both people feel heard, so too does the connection. 
For our next 'Couples Only' Connection Circle, we will be guiding you through a process designed to help you learn how to communicate effectively in your relationship, particularly when one (or both) of you become triggered, or during moments of conflict. So often in a moment of trigger, one or both people default into defensiveness and reactivity. When in the triggered state of fight or flight, it becomes about survival, and the opportunity to break down what is actually happening and learn and grow from the trigger is lost.
We will guide you on how to break down what is actually happening for each of you separately, and how to express this to your partner from a space of ownership and understanding. Along with, how to listen openly & compassionately, without taking offence or becoming reactive, so that you can both learn to communicate in a way that allows you both to feel heard, seen and understood. 
You will journey together as a couple throughout the evening, with processes & rituals designed to assist you in learning skills that will help you relate in a more effective & harmonious way, as well as deepen into intimacy. 
All of the processes and rituals we guide you in are a gift that you get to take home with you and incorporate into your relationship so that you can break free of the monotony of life and create sacred space to regularly reignite your relationship. We highly encourage this!
This promises to be an evening of depth & expansion for you and your Beloved. 
Who is this for?
This sacred container is exclusively for couples. Open to all depths & levels of experience – men, women, LGBTQIA+ are welcome in this space. We co-create a safe, loving sacred space & welcome diversity. This is an inclusive space, everyone is welcome.
About your Facilitators:
Cine Holland
Cine is a qualified Hypnotherapist, Psychotherapist & Relationship Therapist. Previously she facilitated regular Moon Rituals and workshops in Sydney and has hosted online circles & workshops for the past six years, birthing Sacred Connection Circles in the Northern Rivers two years ago.
Through both one-one-one client sessions, couples sessions and group circles, she is passionate about creating powerful spaces of connection & guiding people to remember their own innate ability to self-heal; by discovering the symbolic meaning of their experiences and accessing their personal wisdom through embodiment & complete ownership of their life experience.
Ben Jennings
With a background in Environmental work and over 20 years experience in various healing modalities and personal development work. Ben brings a flavour of presence, compassion and a deep understanding of trauma and wounding gained through his own personal experience and witnessing and holding space for healing others. Strongly valuing the somatic experience of the feeling body and conscious communication.
Ben is currently offering healings in the somatic exploration of the feeling body associated with underlying belief patterns, facilitating men's work, rites of passage, combined sacred connection circles for men and women. He is a strong advocate for conscious relating and conscious parenting.
What people are saying….
"A truly safe space to reflect, share and grow our relationship with caring direction. Thank you."
"Cine and the team's Sacred Connection Circle for couples was way beyond what I was expecting! It was rich, juicy, sexy, raw, real, edgy, connecting and heartwarming. The processes are brilliantly designed to clear any blocks or resentments that stand in the way of deep intimate connection, and the container is strong enough to hold you through your edges. I felt a tangible shift in the energetics between me and my beloved after the circle and feel more connected than ever. Witnessing others in their journey is a heart warming gift too."
"The sacred connection circles couple's workshop was a beautiful, deep, tender, raw experience. Facilitated with open hearts and gentleness, the space was perfect to explore relationship and learn and grow as a couple, and also as individuals in a relationship. We both left feeling closer to each other, with a deeper level of understanding between us."
"Beautiful, conscious, gentle, honouring, delicious and deepening space and processes for couples."
"Cine and the team are so warm, humble and wise. The connection circle they hold feels fun, safe and nurturing. Thanks so much for the space you hold for our community to share and heal together."