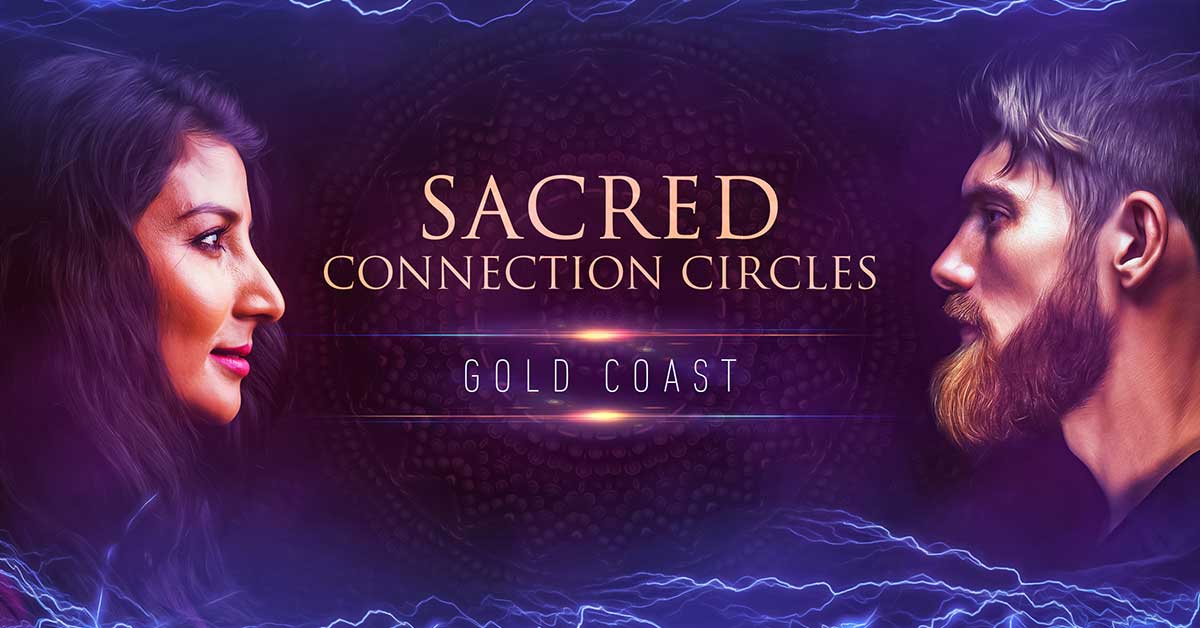 Time:
12 August, 2022 ~ 6.45pm – 9.30pm.
Please arrive at 6.45pm for a 7.00pm sharp start.
Location:
Dirty Hands – Shop 5 19/21 Park Avenue in the alley from James Street to, Park Ave, Burleigh Heads
Tickets:
$38.00 General Admission
$33.00 Financial Hardship
Concession price is for anyone experiencing financial hardship
Tickets are NOT refundable
(tickets are transferable – can be used at a future event, gifted or sold to another person.)
What we are about?
Sacred Connection Circles are a safe and sacred space to establish mutual trust, increase awareness, gain understanding, recognise patterns & heal relational wounds. Through the exchange of open, authentic sharing & honest reflections we aim to normalise taboo topics, dispel myths and iron out assumptions & misperceptions. Bridging the gap and forming healthier ways of relating.
What to expect?
If you have ever been curious or desired to learn more about sex and intimacy in loving, romantic connection, this is a circle not to be missed.
This is a truly unique opportunity to gain a deeper understanding of sexual intimacy in a safe, supportive, conscious space.
It is a chance to witness honest, unvarnished sharing from men and women about this deeply personal topic and to open up about your own experiences, as we all explore the power of speaking to the unspoken. In doing this, each of us will have the opportunity to learn and grow together and individually, and to deepen our connections.
The centrepiece of the night will be "The Witnessing Circle" – a Circle within a Circle. This is a unique process where women and men gain deep, intimate insight into the workings of each other's hearts, minds and souls through the act of witnessing, compassionate listening & honest, authentic sharing.
The Witnessing Circle is a deep and powerful experience. The Men witness & hold space for a Women's Circle and the Women witness & hold space for a Men's Circle. We then deepen into the space together by offering reflections of the gifts that we have received that have shifted an assumption, ironed out a misperception or unlocked a greater awareness. We co-create a moment of mutual appreciation that is deeply moving. This is an opportunity to meet in the safe hold of humility and honour each other through admission & acknowledgement.
This theme is open to both singles and couples as we consider these questions both in view of relationship, or within relationship.
Who is this for?
Whether you are single or in a relationship, you can gain from this sacred space. This space is specifically to bridge the gap between opposites. Open to all depths & levels of experience, we welcome diversity.
About your Facilitators:
Cine Holland
Cine is a heart-conscious Intuitive Empath, qualified Hypnotherapist/ Psychotherapist & Ritualist. She has facilitated regular Moon Rituals and workshops in Sydney and online & Sacred Connection Circles in Northern Rivers for the past two years. Through both one-one-one client sessions and group circles, she is passionate about creating powerful spaces of connection & guiding people to remember their own innate ability to self-heal, by discovering the symbolic meaning of their experiences and accessing their personal wisdom through embodiment & complete ownership of their life experience.
Ben Jennings
With a background in Environmental work and over 20 years experience in various healing modalities and personal development work. Ben brings a flavour of presence, compassion and a deep understanding of trauma and wounding gained through his own personal experience and witnessing and holding space for healing others. Strongly valuing the somatic experience of the feeling body and conscious communication. Ben is currently offering healings in the somatic exploration of the feeling body associated with underlying belief patterns, facilitating men's work, rites of passage, combined sacred connection circles for men and women. He is a strong advocate for conscious relating and conscious parenting.